Captain's Choice Motel
Hotel Lodging with the Best Views and Best Service in Haines Alaska
This is our official website and if you call 1-800-478-2345 we'll ensure you get the best service available at a Haines Alaska hotel.
Alaskan to the Core
Refreshingly Alaskan: The Captain's Choice Motel is an experience like no other.
Check availability.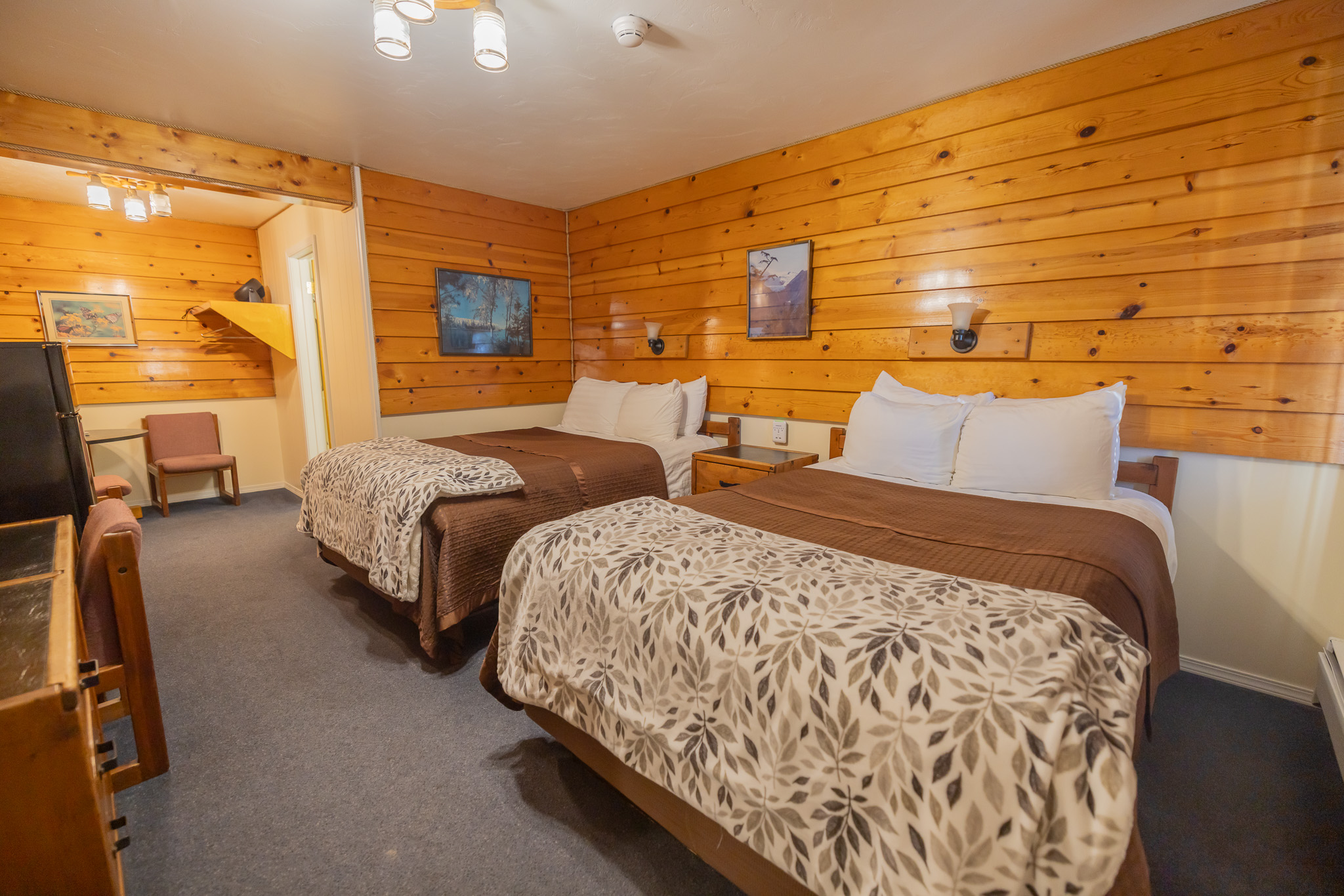 We welcome you to enjoy the Captain's View on display daily. Unless a rare fog bank rolls in you will experience some of the following without leaving your room or the motel grounds:
Almost too many breathtaking mountain peaks to count
One of the longest and deepest fjords in the world
Aurora borealis (northern lights)
Eagles, ravens, ocean ducks, countless other bird species, moose, humpback whales, orca whales, dolphins
Working commercial salmon and crab boats, cruise ships
The Haines Small Boat Harbor
Worldclass downhill ski champions (during ski season)
Authentic totem poles.
Our Haines Alaska Motel offers the following:
Free WIFI
The Captain's View
Free hotel transfers to and from the Airport, Cruise Ship Dock, or Ferry Terminal
A short walk to most City Attractions
Complimentary Continental Breakfast
Pet Friendly
Rental vehicles
Onsite laundromat
Facilities for meetings up to 30 people
If you're looking for a Haines Alaska Hotel or Motel, look no further.
Located in the heart of Haines with Main Street, numerous museums, restaurants, shopping and the fjord's edge only a short block or two away.
We're a locally owned and operated Haines Alaska motel and our dedicated staff will treat you honestly and fairly.
We welcome you to stay with us where over 75% of our hotel rooms have views of towering mountain peaks plunging into Lynn Canal. British Columbia Canada lies beyond these peaks.
The Captain's Choice Motel is an Alaskan Hotel Experience you will remember for years — attested to by repeat guests staying with us again and again during the past thirty years.