Haines Alaska Activities & Attractions
Adventure Packages
Our staff will be delighted to coordinate your visit here. We can provide a package to combine our accommodations with a variety of popular excursions or activities, including car rental or day trips. Our car rentals include unlimited mileage.
Golden Circle Self-Drive
Enjoy the Golden Circle Tour at your leisure
Take a trip at your own pace, see only the attractions that you want to see.
Stop when you want to stop, then this is the trip for you!
Chilkat Eagle Preserve: 48,000 Acre Bald Eagle Preserve
Multiple Camping Grounds, Lodges, and Bed & Breakfasts
33 Mile Road House: Great Food and Fuel!
Jack Dalton
Dalton Post
Klukshu Village
Hiking Trails
* Note: You will need to schedule a Ferry to get from Skagway back to Haines.
Click here for Alaska Marine and Highway Information
Kroschel's Alaska Wildlife Park
This top-rated local tour is a favorite. Featuring opportunities for up-close and personal experiences with over 15 species of Alaskan Wildlife!
Some species include grizzly bear, wolf, moose, lynx, fox, reindeer, porcupine, snowy owl, wolverine and more!
Chilkat River Adventures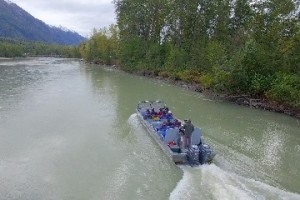 Where the road ends, your adventure begins! Experience the true wilderness that Alaska is famous for on our narrated river tour in the heart of the Chilkat Bald Eagle Preserve which explores miles of tributaries of the stunning glacially carved, braided Chilkat River system. This excursion offers everything! Warm and friendly staff provide customer service at the highest level. Extra outerwear to stay warm and dry is provided as well as lunch in a covered, heated pavilion with modern facilities. So bring a smile and you will leave with memories, photos, and a greater appreciation for the Alaskan wilderness and the people who call it their home!
Bald Eagle Viewing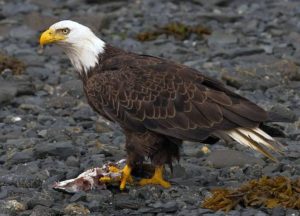 Almost 4,000 American bald eagles gather along a 5 mile stretch of the Chilkat River near Haines and Klukwan each fall. Attracted by a late run of salmon, eagles come from all over Alaska, British Columbia and as far away as the state of Washington. Starting in October, hundreds and hundreds of eagles can be seen along sand bars or in nearby cottonwood trees. Two dozen or more eagles in a single tree is not uncommon. When the eagles come to the Chilkat and how long they stay varies from year to year depending on food availability and weather. The season begins late September with the onset of vibrant fall foliage. The number of eagles dwindles by February. Come join the Bald Eagle Festival during the first several weeks of November!